Multi-site senior living providers are often characterized by the diversity of the programs and services offered to their residents.
They may have just two campuses, perhaps in a single market area, or they may have facilities throughout a state, across a region of multiple states, or even nationwide. Their portfolio of facilities may include market-rate senior living as well as properties committed to government-subsidized programs.
Ziegler has achieved a unique position within this sector due to our ability to implement financing solutions that incorporate a variety of financial tools to meet our client's needs. Our firm has developed a suite of innovative products and services that accommodate the most complex financings for virtually every type of senior living provider. In addition, we are one of the most active M&A and advisory franchises dedicated to this sector.
We customize solutions to meet our client's strategic and financial objectives, and take a true advisory approach into our engagements and long-term relationships. Get to know us and meet our team of experts.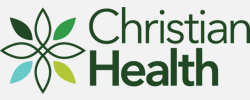 Christian Health
October 2023
Wyckoff, New Jersey
$20,000,000