The John Hopper Leadership Award is a prestigious recognition that honors individuals or teams who exemplify John's leadership values and have made significant contributions to driving innovation in aging well, inspiring growth in people, teams, and relationships, and ultimately achieving success.
Through his work with the Ziegler Link•age Funds, Link•age, and his service on several Boards of Directors, John Hopper helped countless companies improve the independence, quality and cost of care, and overall lives of the aging population. John's leadership style was marked by his innovative thinking, visionary approach, ability to connect with people at all levels, and dedication to improving the overall lives of the aging population. He was known for his engaging personality, strategic creativity, and mentorship mindset, which he used to positively impact the leaders and teams he worked with. John had a deep understanding and appreciation for the challenges and sacrifices that entrepreneurs and their teams often face on their journey to success, and he actively supported them in navigating those obstacles with resilience and determination.
The John Hopper Leadership Award recognizes individuals or teams who demonstrate exceptional leadership qualities that align with John's values, such as visionary thinking, innovation, mentorship, relationship-building, and a commitment to excellence. The award is a tribute to John's enduring influence, impact, and contributions to the longevity economy, and the people and teams he touched during his leadership journey. It serves as a way to honor and celebrate individuals or teams who carry on his legacy by embodying his leadership values and making a positive difference in their roles.
Nominations for the 2024 John Hopper Leadership Award will be accepted beginning on April 1, 2024 – please stay tuned for more information!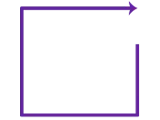 WHAT'S NEXT LONGEVITY VENTURE SUMMIT INVITE
All finalists of the John Hopper Leadership Award will be invited* to the What's Next Longevity Venture Summit on June 15th, 2023 in Berkeley, California, where the Recipient of the Award will be announced prior to a celebration honoring John. The What's Next Longevity Venture Summit is the first, and one of the most significant, gathering of venture capitalists, angel investors, entrepreneurs, and corporate executives focused on the longevity economy.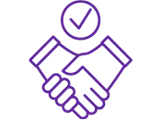 ONE-YEAR ADVISOR PARTNERSHIP
The recipient of the award will receive a one-year Advisor partnership with an Award Advisor of the Recipient's choosing. Biographies for each of the members in the Advisor Pool found here. The 2023 Advisor Pool includes a robust list of highly experienced individuals including senior living provider leaders, serial entrepreneurs, and venture specialists. Advisory relationship subject to terms outlined in the Advisory Agreement.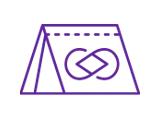 ACCESS TO INVITATION-ONLY EVENTS
The winner of the Award will receive an invitation to the Ziegler Link•age Symposium in Chicago in July 2023. The Ziegler Link•age Symposium is an investor-exclusive and invitation-only event that brings together over 100 industry leaders and innovators to discuss the future of technology and its potential to revolutionize the aging and post-acute fields. The Recipient will have an opportunity for a brief speaking engagement at the Symposium.
* Invitation to conference includes complimentary registration and a travel stipend
John Hopper was someone who always strived for greatness, who achieved nearly all of his life goals, and who lived life with purpose. Born in a tiny town in Ohio as the youngest of four, he learned the value of an All-American work ethic from his parents and from the western Pennsylvania steel mills that set him to work as a teenager. He would never brag about his "humble beginnings," but he carried a quiet yet palpable pride about the way his life turned out. He was naturally bright and driven, putting himself through college, then an MBA, then a JD, and subsequently achieving success in corporate, legal, business, and entrepreneurial settings. He was someone who used his natural intellect to great effect: when he wanted something, he put one foot in front of the other and walked purposefully towards it. This focus and determination helped John Hopper achieve success in all of his endeavors from stock broker, to legal counsel, and from tech CEO, to investment banker, and venture capitalist.
John was a founding member and the Chief Investment Officer of the Ziegler Link•age Funds where he leveraged his tenacity and creativity to help craft an investment policy designed to support innovation, collaboration, and growth among entrepreneurs, and senior living and healthcare providers. As one the first funds focused on raising venture capital from senior living and care providers to invest in companies innovating in the space, John's vision, network and ability to communicate complex concepts in an accessible way was instrumental in its success.
John's attitude of intentionality and purpose served him well in life, and allowed him to raise a family, enjoy his passions, and build and live the exact life he wanted. He loved learning new things and was constantly looking ahead to the next big opportunity — his dreams were limitless.
NOMINATION REQUIREMENTS
Anyone may submit a nomination for the John Hopper Leadership Award with the candidate's permission. Self-nominations are accepted. It is the responsibility of the nominator to summarize the nominee's achievements in sufficient detail to document why this individual should be considered, above all others, for this distinguished award.
Nominations must contain sufficient information to inform the selection process without additional research. Please complete the Nomination Form in full for Nominee to be considered for the Award.
The Recognition Committee reviews nominations for the leadership award against the following required criteria:
Exceptional Leadership skills
Commitment to fostering an inclusive environment
Embodiment of entrepreneurial traits
Commitment to improving the independence, quality and cost of care, and overall lives of the aging population
GUIDELINES AND ELIGIBILITY
The John Hopper Leadership Award is intended to be a rare recognition. No individual awards (vs. team awards) will be given more than once to the same individual.
Candidates must be contributing members of the aging and healthcare industry, and individuals who have made significant and demonstrable contributions to the field.
Candidates may not currently be a member of the Ziegler Link•age team, affiliated with Ziegler Link•age Fund portfolio companies, the League of Advisors, or the Recognition Committee.